Trades and Services > Driveway, Carpark and Road Surfacing
Accurate Stabilising is an established, dynamic, Hunter based company, focused on the provision of a comprehensive range in-situ stabilisation and road construction services to Government, Public and Private sectors across NSW.
Accurate Stabilising and its Director David Scicluna have developed a sound reputation for superior work and excellence with numerous Government bodies including Councils and the RMS within NSW over the past fifteen years. During this time our many successful contracts have included Part and Full-Service In-Situ Stabilisation works, Road Rehabilitation and Full Pavement Reconstructions.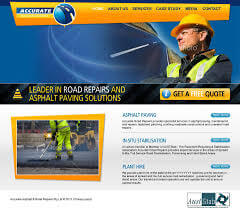 Details
Last Updated

09/Jul/2022

Contact

Natalie French

Email

Phone

(02) 4942 6100

Website

Address

66 Kalaroo Rd, Redhead NSW 2290