Automotive > Auto and Car Accessories
Xtreme Communications, as part of the Xtreme Group of Companies, has been continually raising Consumer Satisfaction levels with Communications Products and Accessories since 2003.

Many thousands of Mobile Phone and Tablet users, throughout Australia, have been using Xtreme Communications regularly as their Number #1 source for quality equipment since the good-old-analogue days. Since 2015 we have been busy building an infrastructure where we can also offer our Customers even more satisfaction by providing ALL their NETWORK SERVICES needs as well. NBN, ADSL2+, Mobile Broadband, SIM Connects and Contracts, VOIP, Mobile Phones, Repairs, Accessories and much much more are now finally available "ALL-IN-ONE-PLACE"

We are expanding as fast as we can into major shopping centres, regional areas, and through our resellers, to offer our products and services to everyone. Australia already has the reputation as the fastest growing Smart Phone customer base in the Asia Pacific Region and we are "Xtreme-ly" proud to be one of the pioneers.

The Xtreme TEAM have the experience and zeal to keep our reputation of being the most experienced retailer of Handsets, Tablets, Accessories and Repairs. Now we strive to provide you with the best NETWORK Solutions for your Mobile, Home or Office needs as well.

Our staff are some of the finest in the industry and, like us, they believe in keeping our customers satisfied with their products and purchases either "in-store" or "online".

There is something for everyone in our stores. No purchase is "too-big" or "too-small" with us and if we don't have it in stock, we'll try our hardest to get it for you from our huge list of Global Sources.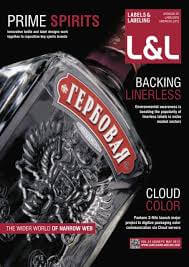 Details
Last Updated

15/May/2022

Contact

Jonty Saini

Email

Phone

(02) 9522 9014

Website

Address

Level 1 127 Princes Hwy, Sylvania NSW 2224