Trades and Services > Handyman
Have you discovered cracks appearing in your walls? Perhaps you are troubled by sloping floors, jamming doors and unlevel gutters - want to rule out structural problems as the cause? Maybe you need an inspection to assess the state of your existing foundation stumps? Or you're searching for an expert to assess a better way to reinforce or change your current blocks. Need a company that can perform house restumping, reblocking and releveling at an affordable price? Look no further than WA Heritage Restumping in Perth.

You can count on us to keep your house safe for many years to come. We provide a professional service for both residential and commercial properties, carrying out all aspects of house restumping. We guarantee a long lasting reliable result. Our regular client base consists of homeowners, landlords and building managers who have to deal with structural building maintenance and upkeep.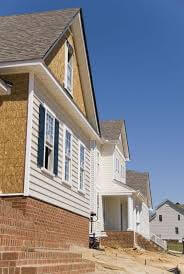 Details
Last Updated

23/Jan/2023

Contact

Mr Philip

Email

Phone

(08) 9459 7177

Website

Address

24 Gawler Way, Calista WA 6167