Building Maintenance > Engineers & Surveyors
BVY Pty Ltd (T/A BVY Traffic Survey, Trans Traffic Survey) is an 100% Australian own traffic, transportation and parking data consultant, with offices in Melbourne, Sydney and Auckland.

The business focus is to deliver exceptional quality, for ever changing needs and demands, to deliver effective data solutions leading to credible traffic management and transport planning solutions.

We possess latest and most sophisticated automated surveying equipment:

300+ Automatic pneumatic tube counters and Induction Loop counters.
10+ Radar automatic traffic counters, replacing tube counters in high risk traffic location.
300+ specialized video instruments that automatically collect vehicles, pedestrians and cyclists movements.
Computer Vision Software that automatically and extremely accurately tracks and counts vehicles, pedestrians and cyclists from collected field video.
100+ Specialized ANPR hardware and software to automatically extract number plates for Origin-Destination, Parking Duration of Stay and Turn-over, and Travel Time survey.
200+ GPS and Bluetooth loggers for tracking travel time data. Bluetooth loggers provide cost effective Origin-Destination data in many cases.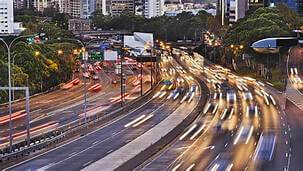 Details
Last Updated

07/Sep/2022

Contact

Tim Mitchell

Email

Phone

(03) 9822 2888

Website

Address

Suite 8 431 Burke Rd, Glen Iris VIC 3146