Business Services > Photographers
We are The Occasion Studios in Wangaratta, your photography experts in the North East of Victoria. You can find us at 80 Phillipson St, we are open Tuesday to Friday from 10am to 5:30pm, come in and say hello and take a tour of our photography on display. After hours appointments are available by request including weekends, arrange a time with us we are happy to accommodate you. Call us on 1300 729 192 or email at enquiry@toswang.com.au to arrange your photography time.

Our studio has been in Wangaratta since 1984 giving us over 30 years of experience in the area. We are a franchise business with our head office in Shepparton.
This branch is owned and operated by John Perri who has been with us since 1972. He is a vessel of knowledge that we can all learn from, his techniques and skills are used and applied by all the staff at the studio. Our friendly staff have years of experience and understand the trade well. You are in good hands with us.

Our team of highly trained and skilled staff are always on hand to help you with your photography needs.

We specialize in a variety of photography styles. Family Photos, Event Photography, Organizations and Photography Trade. More information is available about our styles, just click one to find out about it. Every photo session is a unique experience and we strive to cater to your needs. If you aren't sure or maybe you know exactly what you want, feel free to talk to us and we can sort out any requests or inquiries, we are glad to help. If you would like to know more about the photography session process, click here: Photo Session.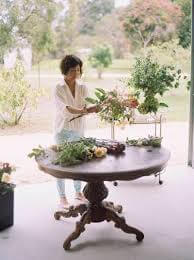 Details
Last Updated

04/Jun/2022

Contact

David

Email

Phone

(03) 5721 9191

Website

Address

80 Phillipson St, Wangaratta VIC 3677