Financial Services > Accountants and Auditors
After being decorated as the first Australian-born Chinese to serve in the Royal Australian Air Force (RAAF) and Royal Air Force (RAF) UK during World War II, Thomas Frederick Wong See (known as Tom See), commenced practice as an accountant, tax agent and registered immigration agent at Martin Place. Recognising much of his clientele operated businesses in Sydney South, he moved the Firm's premises to Haymarket. To this day, we continue to operate in Haymarket. Our Firm's heritage is retained in the form of "TFW See."

Peter SK Lee joined the Firm in 1960 after working at Reckitt & Coleman and purchased the practice in 1970 from Tom See. Peter focused his efforts on accounting and tax matters, becoming a tax agent, company auditor and company liquidator. Peter is well-regarded in the Haymarket and broader community in his experienced and sought-after client dealings throughout Sydney, interstate and overseas. He is a fellow chartered accountant and fellow certified practising accountant.

Alexandra SM Lee, Peter's daughter, joined the Firm in 2010 and assumed the role of Principal. Prior to her appointment, she gained corporate and expatriate tax experience at international accounting firms Deloitte and KPMG. Alexandra has advised on a range of government, business, listed and unlisted corporate groups and high net-worth individual matters. She is a chartered accountant, tax agent and lawyer, Supreme Court of New South Wales.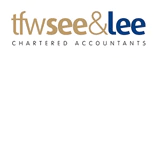 Details
Last Updated

04/Sep/2022

Contact

Alexandra Lee

Email

Phone

(02) 9283 6588

Website

Address

Suite 1 Level 8/ 377-383 Sussex St, Sydney NSW 2000