Trades and Services > Driveway, Carpark and Road Surfacing
As one of Australia's leading road companies, Sharpe Bros has a strong sense of purpose. As multi-award winners and with robust management systems, Sharpe Bros combines traditional quality practices and extensive experience with a take charge, roll up your sleeves attitude. Our expert services are available throughout New South Wales from the Sydney area, through the Central Coast to Newcastle. Contact us for more information to see if we can provide your location with our professional contracting services.

For all your roads infrastructure and maintenance needs
We offer a full range of environmentally sound solutions for all stages of the road pavement lifecycle: new asphalt pavement surfacing, road edge repair, road stabilising, heavy patching of road pavements, utility reinstatement and restorations, road open drainage maintenance, car parks, mining haul roads, recycling, rehabilitation and construction. No other firm offers the spectrum of services that we do. In a fragmented industry where firms will specialise in one or two processes, Sharpe Bros has become an integrated provider with experience and know how across the regions.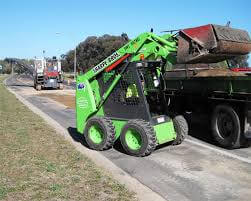 Details
Last Updated

07/Jul/2022

Contact

Richard R. Sharpe

Email

Phone

(02) 4324 6555

Website

Address

7 Gibbens Rd, Gosford West NSW 2250