Building Maintenance > Construction Services
RISsafety provides the most extensive range of services to improve the safety of people working at heights and in confined spaces, on any structure throughout Australia, New Zealand and South East Asia. We have a wealth of experience in designing, manufacturing, installing, and inspecting height safety equipment to keep all people safe on your site. We will work alongside your design team in a professional manner to ensure you have the final solution to meet your requirements for working at height safety. Our clients have told us that our team are a great group of people to have on site and have no hesitations in working with us again.

Our services include: Site Audits, System Design to your requirements by Height Safety Engineers, Manufacturing of customised solutions, Installation, Site Inspection and Certification and the highest levels of Training from Height Safety Equipment Inspectors to ensure your team complete their tasks whilst remaining safe at all times. We have completed system installations on over 30,000 sites, and over 1.5 million inspections on over 20,000 sites.

You will not find anyone like us who can tailor to your specific site and requirements. Quality is at the heart of everything we do when working at heights in NSW. So, all our systems have been independently tested and certified to meet and even exceed Australian and New Zealand Standards. You can find out more about our systems and solutions here.

RISsafety has completed a range of projects throughout Australia, New Zealand and South-East Asia, which you can read more about here.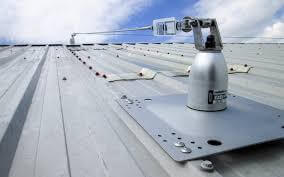 Details
Last Updated

23/Nov/2021

Contact

Rodney Wright

Email

Phone

(02) 8781 2100

Website

Address

3 Bushells Pl, Wetherill Park NSW 2164