Medical > Doctor and Medical Specialities
AT REGENCY MEDICAL CLINIC (RMC), WE ARE COMMITTED TO PROMOTING HEALTH, WELLBEING AND DISEASE PREVENTION TO ALL PATIENTS. WE DO NOT DISCRIMINATE IN THE PROVISION OF EXCELLENT CARE AND TREAT ALL PATIENTS WITH DIGNITY AND RESPECT.

RMC SEFTON PARK AND PROSPECT OFFER WHEEL-CHAIR ACCESS FOR OUR PATIENTS. CAR PARKING IS PROVIDED AT THE REAR OF THE RMC SEFTON PARK VIA THE ALICE STREET ENTRANCE AND AT THE REAR OF PROSPECT VIA ROSE STREET.

URGENT MEDICAL ATTENTION…
IF YOU HAVE AN URGENT MEDICAL SITUATION THAT DOES NOT REQUIRE AN AMBULANCE OR HOSPITAL ATTENTION PLEASE COME TO THE CLINIC TO BE SEEN BY THE FIRST AVAILABLE DOCTOR.

HOLIDAY HOURS
CLOSED ON PUBLIC HOLIDAYS. OPEN EASTER SUNDAYS.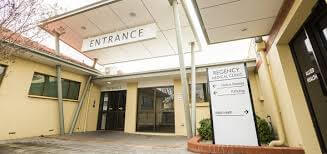 Details
Last Updated

13/Sep/2022

Contact

Greg Bedard

Email

Phone

(08) 8269 1900

Website

Address

517 Regency Rd, Sefton Park SA 5083