Medical > Doctor and Medical Specialities
OUR DOORS ARE STILL OPEN BUT PATIENTS WILL ONLY BE ABLE TO CONSULT WITH OUR GPs VIA A TELEPHONE CONSULT. WE WILL PROVIDE SPECIAL ARRANGEMENTS FOR PATIENTS THAT NEEDS TO BE PHYSICALLY EXAMINED.

WE HAVE MADE SPECIAL ARRANGEMENTS FOR SCRIPTS, BLOOD TESTS AND VARIOUS OTHER TESTS SUCH AS RADIOLOGY TO BE ELECTRONICALLY SENT TO VARIOUS LOCAL PHARMACIES OR SERVICE PROVIDERS LOCALLY.

OUR INHOUSE PATHOLOGY SERVICE WILL REMAIN OPEN AS PER THEIR NORMAL OPERATING HOURS.

ALL DOCTORS ARE AVAILABLE AS PER THEIR USUAL AVAILABILITY HOURS .

PLEASE BEAR WITH US AS WE AIM TO REMAIN OPEN TO ASSIST OUR COMMUNITY DURING THIS TRYING TIMES.

WE WANT TO REASSURE OUR COMMUNITY THAT WE WILL STAND BY THEM IN THIS TIME OF UNCERTAINTY AND PROVIDE THEM WITH THE QUALITY OF CARE THAT IS SECOND TO NONE.

Read Street Medical & Skin Centre is a Family & Skin Cancer Practice located 5 minutes away from the Rockingham Shopping Centre. Our practice is committed to providing good, quality healthcare to the families of Rockingham and its surrounding suburbs. We believe in being thorough and holistic in our approach and work in both treating and educating our patients, both young and old.

We offer the whole range of traditional General Practice/Family Practice services but we pride ourselves with Special Interest Services, namely Children's Health, Chronic Disease Management, Skin checks, Cancer screening and treatment, Acupuncture and Travel Vaccinations. We are also a licensed Yellow Fever Vaccination Centre.

We have both female and male doctors who between them have a wide range of experience and special interest.

Summary of services provided:

Child & Adolescent Health
Childhood Immunisations
Women's Health (Pap Smears/Contraception Advice/Breast Checks)
Men's Health
Chronic Disease Management (Hypertension, Diabetes, Asthma, Heart Disease)
Chronic Disease GP Management Care Plans
Team Care Arrangements (Which includes Medicare Rebated Allied Health Referrals)
Mental Health
GP Mental Health Care Plans (Medicare rebated referrals to Psychologists)
Minor surgeries (Implanon Insertion and Removals, Cysts and Abscesses)
Skin Cancer Screening & Treatment
Skin Cancer Surgeries
GP dermatology consults (non-specialist)
General Well Women and Men Check Up (including 45 -49 year old checks & above 70 years old checks)
Acupuncture (Dr. Inoue and Dr. Foong)(Dr Inoue is with us one Saturday a month for his Acupuncture service and other medical issues.)
Travel immunisations
We are a Privately Billing Practice but Aged Pensioners above 65 years old with a valid Medicare and pension card will be bulk billed after 2 (two) Standard Private Consults per year. Children under 16 with a valid Medicare card will be privatlely billed once a year and bulk billed the rest of the year. Health Care Card Holders will be privately billed a reduced fee. Please enquire with our reception staff.

Appointments after 5.00pm weekdays and Saturday sessions are Private billing only, except for children under 16 years old.

We have an onsite Pathology Lab that opens from 8.00am to 12.30pm Monday to Friday, for your convenience and free car parking at our premise. There are numerous pharmacies just across from us at the shopping centre.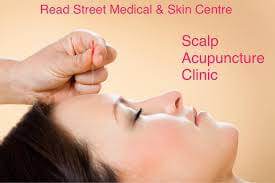 Details
Last Updated

17/Dec/2021

Contact

Alvin Wee

Email

Phone

(08) 9527 4976

Website

Address

101 Read St, Rockingham WA 6168