Trades and Services > Clothing, Cleaning or Repair Services
Quad Services is a national provider of quality cleaning, security and associated building services to a wide range of markets. Founded in 1972, we are proud to be Australian owned and operated. Our success in each of these markets is based upon the application of our operations model:

Two levels of Management – Operations Manager and General Manager- close to clients in small geographical areas with a limited number of sites to manage, to ensure fast and effective service to meet client needs.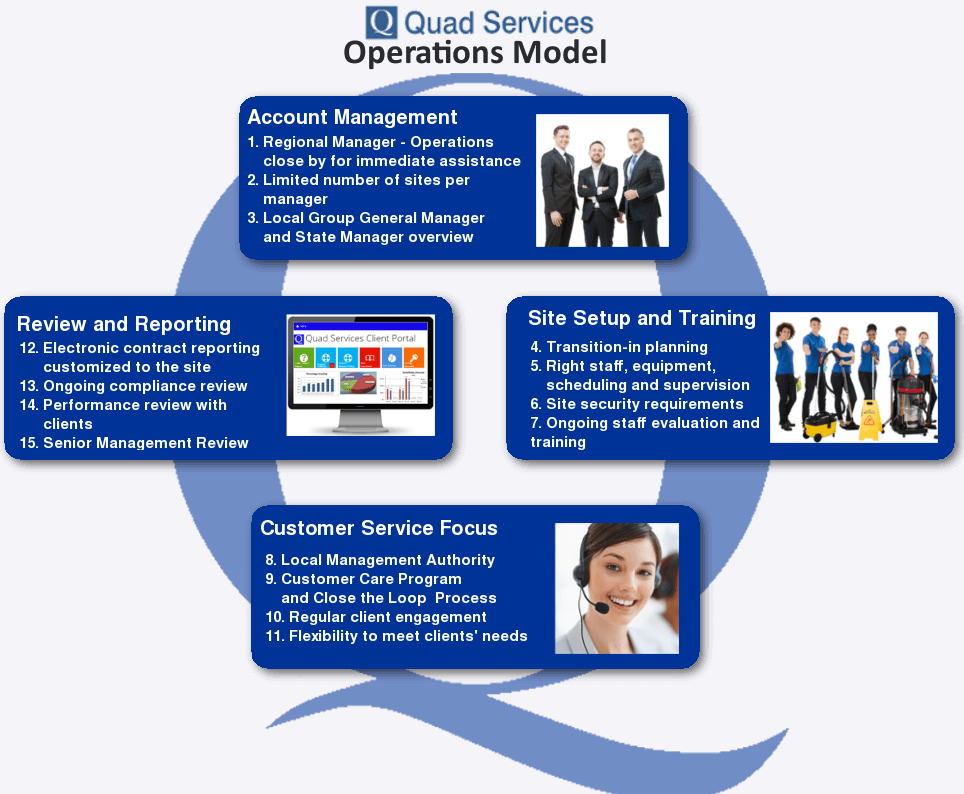 Details
Last Updated

18/May/2022

Contact

Andrew Yardley

Email

Phone

(02) 8425 6960

Website

Address

12 Carlotta St, Artarmon NSW 2064