Medical > Doctor and Medical Specialities
Dr John Mahony studied Medicine at Sydney University 1980-1984 graduating early 1985. Internship and residency years followed in the Illawarra, covering general medical and surgical terms, paediatrics, O&G, ICU, psychiatry, emergency, etc, until the end of 1990. In 1991 he travelled: through South America, North America, cycled through Europe and visited Gallipoli.

After a range of general practice postings including Coonabarabran and Grenfell, he took over Newtown Medical Centre in 1993 and remained as practice principal for ten years. The practice was busy, employing up to six other GPs under Dr Mahony's supervision.

Dr Mahony sought to expand the services offered by this practice. He became a member of the Australasian College of Nutritional and Environmental Medicine in 1996, and undertook further studies in musculoskeletal medicine under Monash University, and then in 1999 added laser hair removal to the range on offer in Newtown.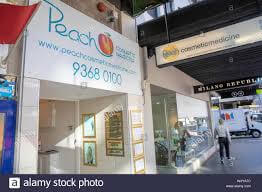 Details
Last Updated

06/Feb/2022

Contact

John Mahon

Email

Phone

(02) 9368 0100

Website

Address

330 Oxford St, Paddington NSW 2021