Medical > Doctor and Medical Specialities
At Norwest Oral & Maxillofacial Surgery our vision is to maintain our reputation for innovation and excellence and continue to provide quality care to each and every patient. Through our state-of-the-art technology and out compassionate yet professional nature of our dedicated physicians, our clinic is recognised as the provider of choice for quality oral and facial surgery. It is with our unparalleled understanding of aesthetics and function in addition to our philosophy of putting our patients first, that we can confidentially treat the conditions and aesthetic aspects of the teeth, mouth, jaws and face.
This vision will be carried out in an ethical manner with the patient's best interest always in highest consideration by Dr Anthony Naim and fellow staff.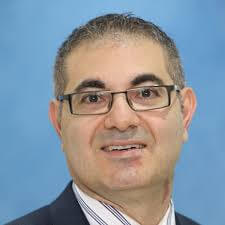 Details
Last Updated

17/Nov/2022

Contact

Anthony Naim

Email

Phone

(02) 8814 7474

Website

Address

Suite 310 Level 3 Q Central 10 Norbrik Dr, Bella Vista NSW 2153