Financial Services > Accountants and Auditors
Situated in Chatswood, Mawby Cowper Meares & Co is a three partner firm of Chartered Accountants.

Whilst providing a range of services, the partners - Frank Butkovich, Mark Shrimpton and Stuart Meares - recognise that each client has different requirements, business backgrounds and expertise. They also understand the importance of personal contact with the partners and senior accounting staff.

The firm's experience covers a wide range of clients - a sample of which includes public and private companies, registered clubs, incorporated associations, medical and professional practitioners, retail operations and individual investors.

Staff

The firm is pleased to be in a position where it has historically experienced a low turnover of staff. This enables clients to have consistency in their dealings with the firm, as well as promoting a team atmosphere within the office. Each client is normally allocated to a specific partner with a senior or intermediate accountant to assist. Our staff have a high level of expertise and integrity, and understand and respect the confidentiality of all information provided to us.

Charges

Our method of billing is based on the amount of time invested in a client's work. Hourly rates are set for all members of staff based on level of experience and qualifications.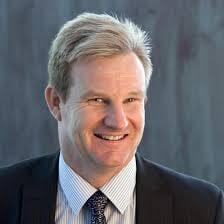 Details
Last Updated

10/Aug/2022

Contact

Frank Butkovich

Email

Phone

(02) 9411 5388

Website

Address

Chatswood Village Level 4 Tower Block 47 Neridah St, Chatswood NSW 2067