Automotive > Mechanic
Since beginning his career in Camberwell in 1982, Masons Prestige's owner Jim has taken pride in providing quality repairs for customers throughout Melbourne's eastern suburbs, which continued into his career as a parts manager for Volvo, Jaguar and Land Rover through the late 80s. After joining the Masons Prestige team in 1990, Jim quickly took a leadership role amongst a dedicated team of experienced repairers and technicians.
Today Jim is joined by Steve, who has been a part of the team since joining in 1996 at age 17. They're joined by Jodie (who joined in 1994), Flavian (who joined in 1995), and Phil (who also joined in 1996), as well as Laz, who brought his extensive experience with a local Volvo dealership into the team in 2000.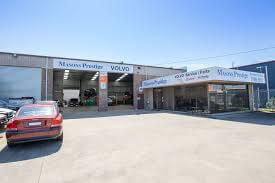 Details
Last Updated

10/Jul/2022

Contact

Jim Georgiadis

Email

Phone

(03) 9786 3555

Website

Address

8 Keppler Cct, Seaford VIC 3198