Medical > Dental Services
At Graceville Dental we believe
We believe that educating children and their parents will raise awareness about the importance of good dental health.
We believe that prevention is highly important and starts with thorough education.
We believe our team is made up of caring professionals, whose purpose is to help, assist and comfort our patients.
We believe in developing strong professional relationships with our patients.
We believe it is never too late to start visiting the dentist.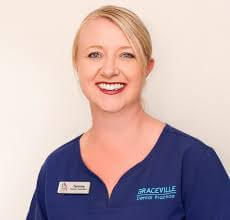 Details
Last Updated

10/Sep/2022

Contact

Ken Martin

Email

Phone

(07) 3379 3639

Website

Address

187 Long St East, Graceville QLD 4075