Trades and Services > Driveway, Carpark and Road Surfacing
Guy Agnew began GDA Constructions Pty Ltd in partnership with his wife Felicity, in April 2001.

Initially working in steel reinforcing installation, over the years our company has grown to include concrete works such as house slabs, commercial and industrial building projects and civil construction. Our works in the civil area include stormwater structures, road pavements, traffic islands and footpaths.
Building works include houses, suspended slabs, tilt panels and major concrete structures.

Our current workforce of approx. 25 staff plus an excellent team of subcontractors allows GDA Constructions Pty Ltd the flexibility to work on various projects simultaneously whilst maintaining quality and safety at all times. We are also Compliant with the National Code of Practice for the Construction Industry.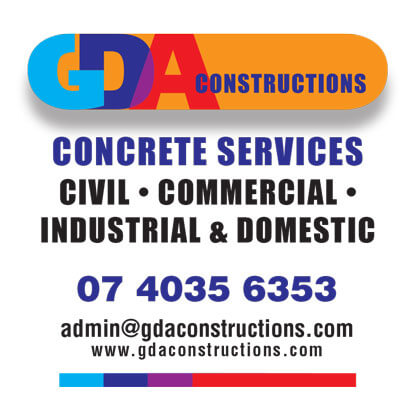 Details
Last Updated

18/Nov/2023

Contact

George Bardas

Email

Phone

(07) 4035 6434

Website

Address

64 Morehead St, Bungalow QLD 4870