Arts Entertainment and Leisure > Arts
We offer archival quality framing, which means your beloved pieces will be framed to the same quality you'd find in a museum or gallery. We genuinely love working with our customers to come up with solutions that fits their tastes; modern and sleek, ornate and impressive, or outright rambunctious.
you wouldn't make spag bol out of Wagyu Kobe beef (if you would, we're coming to your place for dinner.) Similarly, it doesn't make sense to put something monetarily or sentimentally precious in a cheapo frame. We only frame with archival materials, so you won't get yellowing or degrading of your pieces. For sunny spots in the house or for particularly special pieces, we offer UV museum glass - the Slip, Slop and Slap of framing. Ditty is an artist and aesthetically-inclined, so she'll work with you in finding the best combination to make your piece seriously sing. You can rest easy knowing your artworks or photos are safe and happy in their new little home.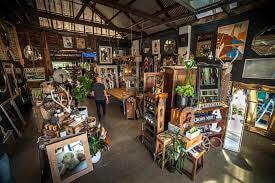 Details
Last Updated

18/Apr/2022

Contact

Ernesto Colnago

Email

Phone

(02) 9958 8904

Website

Address

88 Penshurst St, Willoughby NSW 2068