Business Services > Workplace Safety
Tactile Indicator Studs, Tiles & Braille Signs Our Tactile Safety products (TGSI) & Braille Signs fully comply with Australian Standards .
Stair and Tread Nosing Stair and Tread Nosing is architecturally designed safety products, essential for owners of buildings.
Anti-Slip Floor Products Floor Safety Services is the pioneer in Occupational Health and Safety (OH&S) industry providing anti-slip products and services.
A wide variety of products and accessories for car parks, shopping centres and factories to control.
Floor Safety Services offers a range of industrial quality adhesive tapes. Anti Slip safety tapes to help prevent slips.
Green Safety Coatings Our Safety Coatings are truly ECO safe paint and surface protection – Developed more than 30 years .
The Monumat Entrance Matting System has been designed and engineered to provide a solution for every high traffic entrance.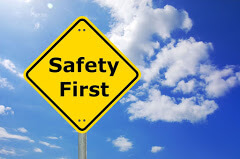 Details
Last Updated

29/Apr/2022

Contact

Kelvin H. Arnold

Email

Phone

(03) 9359 2022

Website

Address

1/23 Onslow Ave, Campbellfield VIC 3061