Medical > Dental Services
Dr Henry Mulla graduated in 1996 with a degree in Bachelor of Dental Surgery. He has been working in private practices all over Sydney including; Merrylands, Bankstown, Narellan, Thirroul and Richmond.

Dr Henry Mulla became the principal dentist of the Narellan practice in 2008, trading as First Choice Dental serving the community of Narellan and the surrounding suburbs Camden, Harrington Park, Mount Annan, Oran Park and Gregory Hills.

Dr Mulla holds a Master of Science (MSc.) in Oral Implantology

Dr Henry is registered with the Australian Health Practitioners Regulation Agency (AHPRA). He is an active member of the Australian Dental Association (ADA), Australian Society of implant dentistry ASID, and International Congress of Oral Impantologists ICOI. Dr Henry is also a Fellow of the international college of continuing Dental Education (FICCDE), and has been since 2008.

Dr Henry is also certified practitioner to offer Invisalign, Inman Aligner and Myobrace treatment. He finished two years of training in Orthodontics for general dentist through Progressive Orthodontics Seminars "POS".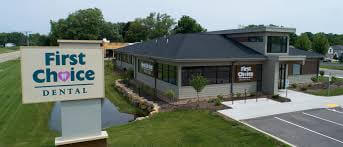 Details
Last Updated

10/Apr/2022

Contact

Dr. Jeff Cooper

Email

Phone

(02) 4647 4570

Website

Address

Unit 3/ 20 Somerset Ave, Narellan NSW 2567