Automotive > Driver Education
Since 1990 we have been teaching young learner drivers the skills of driving a geared (manual) car. Lessons are conducted in dual controlled vehicles and are of 75 mins duration.We teach the skills needed to negotiate city traffic which is complemented by country driving techniques.Slow speed maneuvers: 3 point turn, U turn in traffic and 90 degree/ parallel parking



Hills and country driving are included in our all round training

Competitive pricing of our standard 1 hour and 15 minute lessons. Please call or email us for pricing enquiries.

Overseas licence conversions are a specialty.

Our services include:

•Pick from home, school or work,

•Modern dual controlled vehicles,

•Friendly, patient instructors,

•High quality instruction with defensive aspects,

•Excellent first time pass rate,

•Driver rehabilitation,

•Overseas licence conversions,

•Nervous students our specialty,

•Collision avoidance techniques,

•Operating in the CBD and eastern suburbs,

•Defensive Driving Courses,

•Payment by cash or cheque.



Mum and Dad assistance

As most of the learning hours are undertaken with a supervising driver other than an instructor, our open back seat policy creates the opportunity for parents and supervising drivers to join in on lessons.

We do encourage this as parents can assist the learning process and in the process usually pick up some of the recent changes in road law that have evolved since they were learners themselves.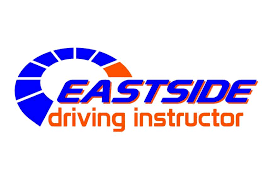 Details
Last Updated

13/Sep/2022

Contact

Paul

Email

Phone

0411 606 490

Website

Address

24 Franklin St, Adelaide SA 5000