Medical > Doctor and Medical Specialities
Dr Catherine Cartwright is an Australasian trained Neurosurgeon, with a passion for neurosurgery and spinal (deformity, degenerative, trauma and tumour) surgery. She obtained her medical degree through the University of Newcastle before completing Neurosurgical specialist training with positions in Sydney (Liverpool Hospital, Prince of Wales Hospital and Sydney Children's Hospital), Newcastle (John Hunter Hospital and Kaleidoscope Children's Hospital) and Auckland (Auckland City Hospital and Starship Children's Hospital)

Dr Cartwright has completed fellowships in complex adult and paediatric spinal surgery at The Royal Adelaide Hospital Spinal Unit and Women's and Children's Hospital, Adelaide. She also undertook a fellowship in paediatric scoliosis surgery at New York Presbyterian Hospital and Columbia University in 2016. In 2015 Dr Cartwright was awarded a Post Fellowship Education Training qualification by the Royal Australasian College of Surgeons in Paediatric Neurosurgery; completed at Westmead Children's Hospital, Sydney.

These qualifications led to Dr Cartwright working as a neurosurgeon and spinal surgeon at Westmead Children and Adult 's Hospitals, Sydney - where she was also the Head of Paediatric Neurosurgery; before relocating to Adelaide with her family. She previously held neurosurgery and spinal appointments in Wellington, New Zealand and Newcastle, NSW.

Dr Cartwright is extensively involved in neurosurgical, spinal, trauma and surgical communication education; with the Royal Australasian College of Surgeons (RACS). She is both an EMST (Emergency Management of Severe Trauma) and TIPS (Training in Professional Skills) lecturer, and was the Supervisor of Training whilst at Westmead. She also holds a Master's degree in Clinical Epidemiology (with Distinction), majoring in Health Economics.

In 2015 Dr Catherine Cartwright was selected to the Royal Australasian College of Surgeon's Younger Fellows Board and has also been involved in Rotary aid work in Papua New Guinea.

Dr Cartwright holds appointments at the Spinal Unit at Royal Adelaide Hospital and the Paediatric Spinal Unit, Women's and Children's Hospital, Adelaide.

Catherine looks forward to the opportunity to help you with the care of your patients.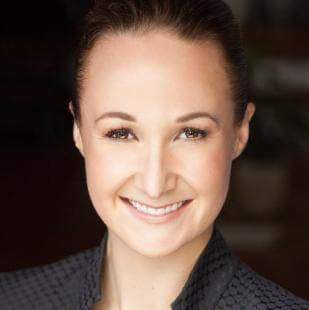 Details
Last Updated

02/Jan/2022

Contact

Doctor Catherine Cartwright

Email

Phone

(08) 7231 5436

Website

Address

267 Melbourne St, North Adelaide SA 5006