Automotive > Mechanic
The first casting has come off the CNC machine and the results were wonderful. The casting was flawless. Material is exactly as required, very tough with a very high nickel content providing incredible density and precise machineability.
The siamesed bores allow large bore sizes up to 4.185". The deck surfaces are double the thickness of the original factory block providing immense strength to avoid deck surface deflection even under extreme loads from boost or nitrous oxide. The problem of course with extra strength and material comes extra casting weight so our new block will be up to about 25% heavier than a factory VN-VT block. We haven't weighed the finished casting as it's not fully machined yet.
Regardless, extra weight at a low centre of gravity in a street or race car is a small price to pay for all the benefits the new block will bring to the table. Virtually everyone will be using an aluminium cylinder head on engines built from our block so overall engine weight will most likely be no more than a full cast iron factory engine and most likely still less than the factory engine. This will depend on engine capacity chosen.
Our stepped 4 bolt main caps in the centre three locations will be standard. By virtue of their design they are far better at clamping your crank than splayed caps or any flat cap design made. We will be making steel 2 bolt main front and rear main caps to match the centre three caps. We are working on their final design now.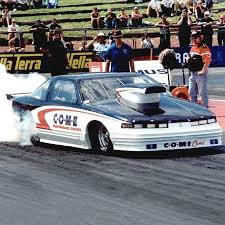 Details
Last Updated

07/Aug/2022

Contact

Sam Blumenstein

Email

Phone

(03) 9571 4204

Website

Address

2-4 Station St, Caulfield North VIC 3161