Building Maintenance > Engineers and Engineering Services
All rights reserved.

The copyright of the content and structure of this website is reserved by Clyde Bergemann Power Group far as not marked otherwise.

The duplication of all contents and elements, especially texts, parts of the texts, pictures, graphics and designs as far as they are protectable in the sense of the German copyright is not allowed unless mentioned. This includes also downloads on external data mediums and/or printing on paper and diffusion.

Any other use of protected material and information from this website that is exceeding public information, including the duplication, the marketing, the change and public report is only allowed with prior written consent of Clyde Bergemann Power Group.

Clyde Bergemann Power Group checks and actualises the contents of this website regularly. Despite all care there might be changes in the meantime. A guarantee and other liability for actuality and completeness of the contents is not taken over.

This includes websites of third parties (external websites) that are so called hyperlinks and are content of the Clyde Bergemann Power Group website. Clyde Bergemann does not take over any liability of such websites the user reaches by activating hyperlinks. The liability belongs to the offerer.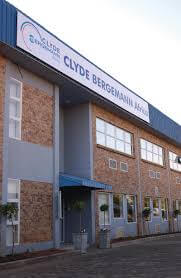 Details
Last Updated

28/Dec/2021

Contact

Tony Cervonaro

Email

Phone

(02) 9757 7400

Website

Address

33- 35 Redfern St, Wetherill Park NSW 2164