Arts Entertainment and Leisure > Music Lessons and Teacher
Andy began playing guitar at his high school in Sydney and ironically is totally self taught, having never had a guitar lesson in his life! He had to rely totally on his ears (as there was no internet, TABs, no YouTube tuition, and no Skype lessons) and wits to work out how a song was played. He wore out several tape cassette players and scratched many a vinyl record in his quest to learn how to play the songs he was listening to. For those of you under 30, you may want to Google these relics of a by-gone era. Andy started teaching almost immediately with friends and neighbours who developed an interest in guitar.

Learning to play in this manner has given Andy two extremely useful tools. Firstly, it has enabled him to develop his ear to the point where he can work out any given song his students might bring along in minutes (often seconds!) thus saving a lot of time for his students. Secondly, he has learnt through trial and error, the most efficient and practical methods of coming to understand the instrument, again saving the student valuable time and tears by steering them in the right direction. Learning by ear has given Andy the skills to accurately learn and teach a song note for note thus avoiding the pitfalls that can hinder the learning process via poor video tutorials and inaccurate guitar tablature on the internet.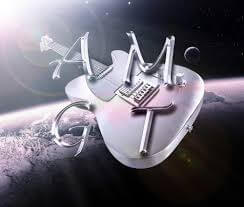 Details
Last Updated

01/Jan/2023

Contact

Andy Mayne

Email

Phone

0412 751 061

Website

Address

2 18 Manion Ave, Rose Bay NSW 2029