Wining and Dining > Restaurants, Cafes and Bars
Come, Sydney Royalty!
Let us serve you champagne.
Hold marvellous court here,
late night and each day.
This new Queen is risen,
she's here to play,
with nibbles and tipples,
cocktails and champagne.

Come with your courtiers, you'll want to stay,
play by your own rules, for you are in Reign.

Please note that due to the current COVID-19 situation, and in accordance with Australian Government directives, we are temporarily closed for the safety of our guests and staff. Please check back here for updates. We look forward to welcoming you back soon!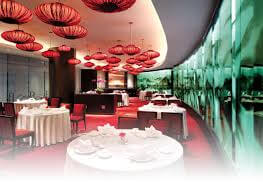 Details
Last Updated

29/Apr/2023

Contact

Michael Moore

Email

Phone

(02) 8223 3883

Website

Address

Sydney Tower Dining, Reception Level 4 Sydney Westfield Centre, Between Pitt and Castlereagh Streets, Sydney NSW 2000